Is Yoga Right For Me?
If you would like to promote clarity and a calm mind while still building physical strength and stamina, then yes! Our private beach yoga on 30A and private studio classes encourage self care and doing what is right for YOU!
WHAT IS THE YOGA HAUS?
The Yoga Haus is a private yoga studio in Freeport and Beach Yoga Service offering 30A yoga classes in Santa Rosa Beach, Destin, Sandestin, Miramar Beach, Grayton Beach, Blue Mountain Beach, Seaside, Seagrove Beach, Inlet Beach, Alys Beach, and Rosemary Beach.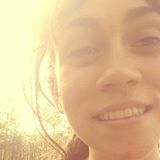 Yoga is a healing journey of love. Marie executes that love with grace and magnificence in her presence and her work. The Yoga Haus is a haven for those seeking enlightenment as well as a deeper connection with the root of being -love.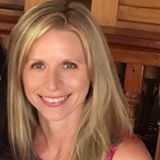 Marie is a true teacher. She's authentic, joyous, and connected. The Yoga Haus is my go-to studio when I travel to Destin. Go and see her! She's the best on the coast.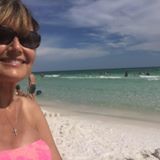 We got the time wrong and showed up late, after which Marie happily agreed to give us a last-minute private session. It was wonderful! She was very attuned to what we needed from the lesson, where we wanted to focus, and the areas she diagnosed as us needing to focus on as well. She is very educated in the medical and mental health benefits of each pose and even sent us home with suggestions for practices that would address our specific needs!

I had the privilege of taking Marie's basic yoga classes for about a month, 2-3 days a week this Spring. Marie's instruction and insightful attention to detail not only impacted my life during class but stayed with me all through the day. By being self aware and accountable to self, I was able to make necessary alterations in my life that were much needed. I attribute A LOT of the ability to make those changes to her. Plus I'm stronger than I've ever been. Congrats Marie on the new studio and I look forward to taking classes again in the Fall!!

My very first actual Yoga experience happened this morning and it was overwhelmingly incredible. Marie is an amazing Yogi & Communicator. Can't wait to go back. I've heard nothing but positive things about their other instructors and classes.
Very thankful for this morning
Stay up to date on the latest news with us!